Understanding the world in which we live and enabling our pupils to become Global Citizens, is part of the Ethos of St Mary's.
St Mary's has had links to schools in every Continent (except Antarctica) through projects, letters, face-to-face meetings and virtual Skype meetings with a wide range of projects ranging from Healthy Eating to Internet Safety. Our new Creative Curriculum ensures that this continues throughout each pupil's time at St Mary's, with every year group linked to a different country.
Currently our Year 1 and Year 6 pupils are working with Seethadevi Girl's School in Sri Lanka, one of their teachers Champa Udagama has spent a week with us, funded from the British Council's 'Connecting Classrooms' scheme and some of our teachers visited her school in October. The children were excited to find out about life at schools in Sri Lanka, their culture and customs, with food to taste and different clothes to try.
Global Learning Programme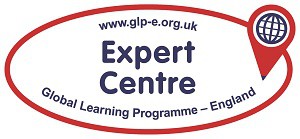 Folkestone St Mary's CEP Academy has been appointed as a Global Learning Programme Expert Centre to act as a global learning hub that helps schools in the local area deliver effective teaching and learning about international development and global issues. If you would like your school to be involved in the network register at 
http:;// www.glp-e.org.uk
British Council International School Award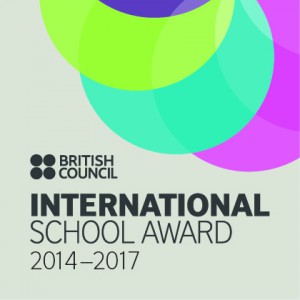 We are delighted to inform you that Folkestone St Mary's has been awarded the British Council International School Award, which recognises schools which have excelled in the area of international learning. We wanted to share the school's success with you and explain what it means for pupils, teachers and the school as a whole.
This school has now held the ISA continuously since 2005 and, in 2013, was runner up as the UK's International School of the Year
What is the British Council International School Award?
The Award is an internationally recognised accreditation, awarded to schools which forge links with partners overseas and add an international dimension to the curriculum. Through working on joint projects and adding international elements to lessons, pupils (and teachers) are given a fresh perspective on the world and their place in it.
Taking part in the Award:
• links schools with others around the world
• teaches pupils about other countries and cultures
• prepares pupils for living and working in the global economy
• enhances teaching standards through sharing best practice and teaching methods
• leads to a new outwardly facing perspective and ethos for the school as a whole
If you would like to know more about the Award, and hear about inspirational stories from around the world, then go to www.schoolsonline.britishcouncil.org and visit the International School Award pages